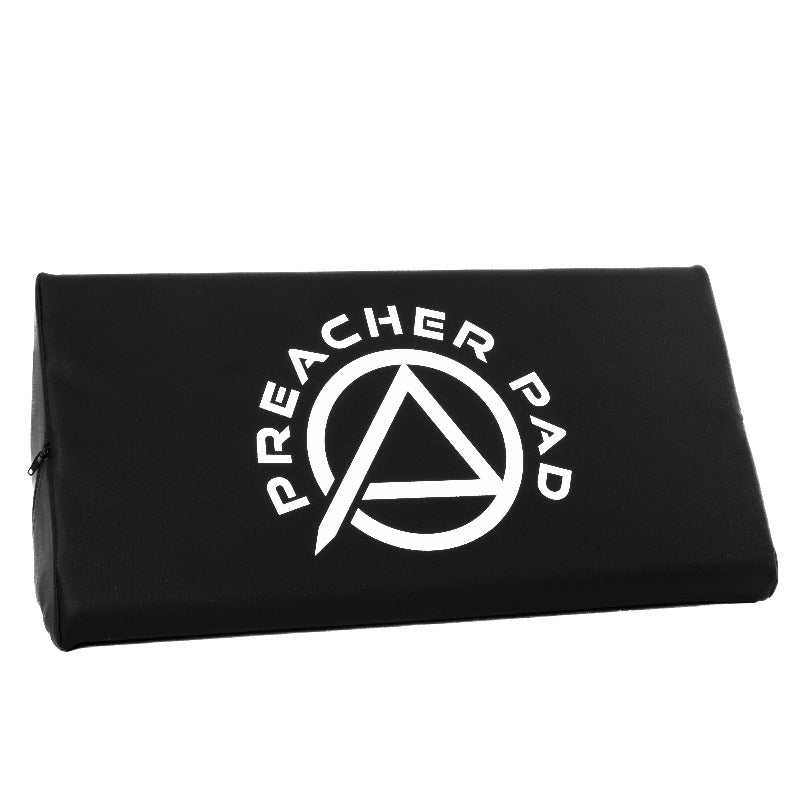 AbMat® Preacher Pad
$130.00
( / )
Unavailable
Please select all options.
Product only available to ship within the United States of America.
The Preacher Pad is a space-saving, low-cost alternative to buying a preacher curl machine. By simply placing the pad in your lap when seated, you instantly create the perfect angle to perform preacher curls, all while using the contours of your body as a natural support for the cushion. 
Though designed to rest in your lap, the Preacher Pad can also rest on a bench top, plyometric box, or similar support.
SPECS:
Made in the USA
Soft Black Vinyl
High Density Foam
White Printing
Dimensions 8 x 13 x 24