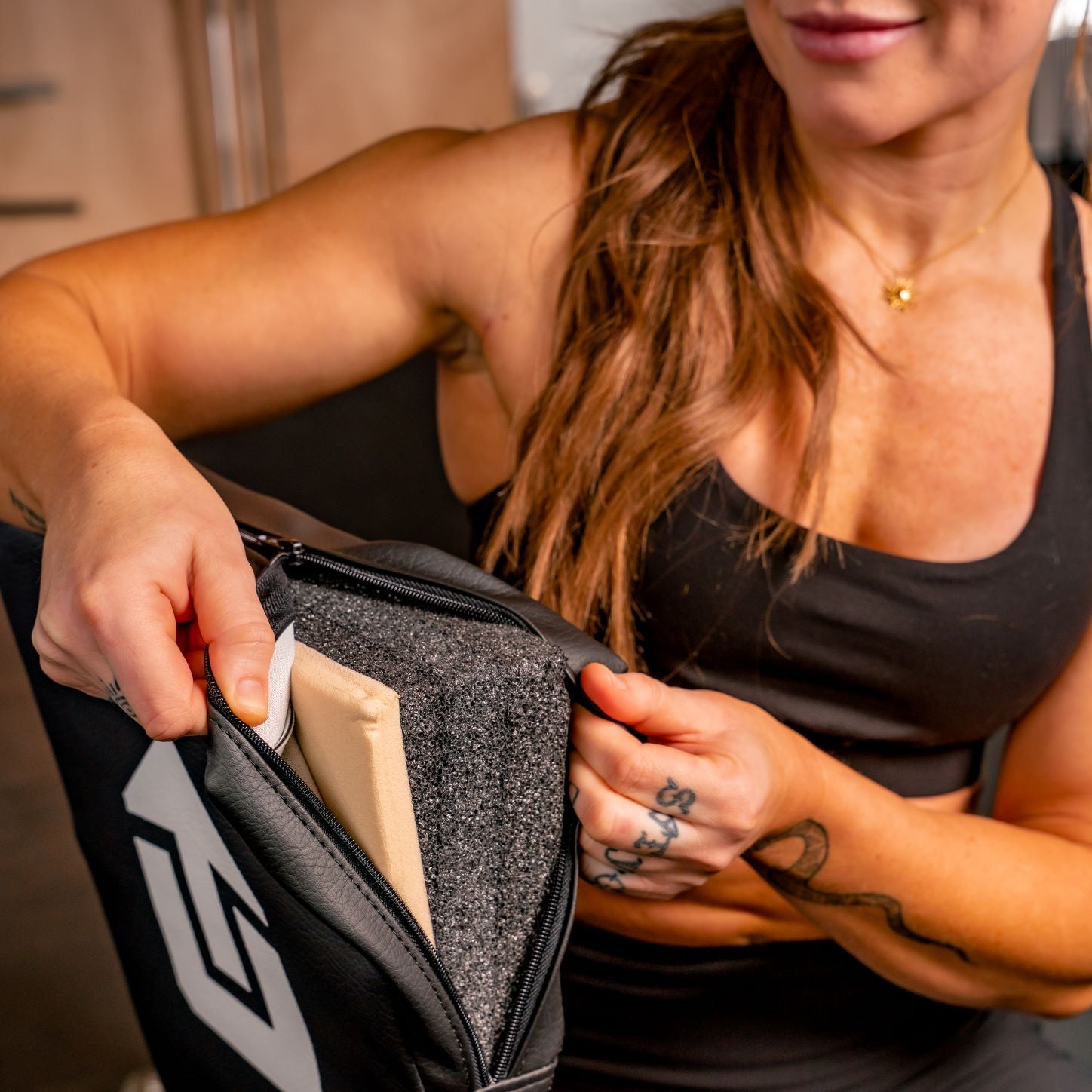 AbMat® Chest Up Pad
Please select all options.
Product only available to ship within the United States of America.
This sleek and supportive wedge straps onto your bench and takes pressure off the chest when doing chest supported movements. The Chest Up Pad is made of several layers of firm foam which keeps the chest elevated rather than pressed into the bench. The backside is made of a grippy material to keep it firmly in position. The Chest Up Pad locks into place by stretchy straps that simply velcro around the back of the bench. Its small enough to fit into your gym bag and is sure to be the newest staple in every gym.

Don't forget, the Chest Up Pad is NOT just for women! This product is designed to help people of all shapes and sizes, men and women included.