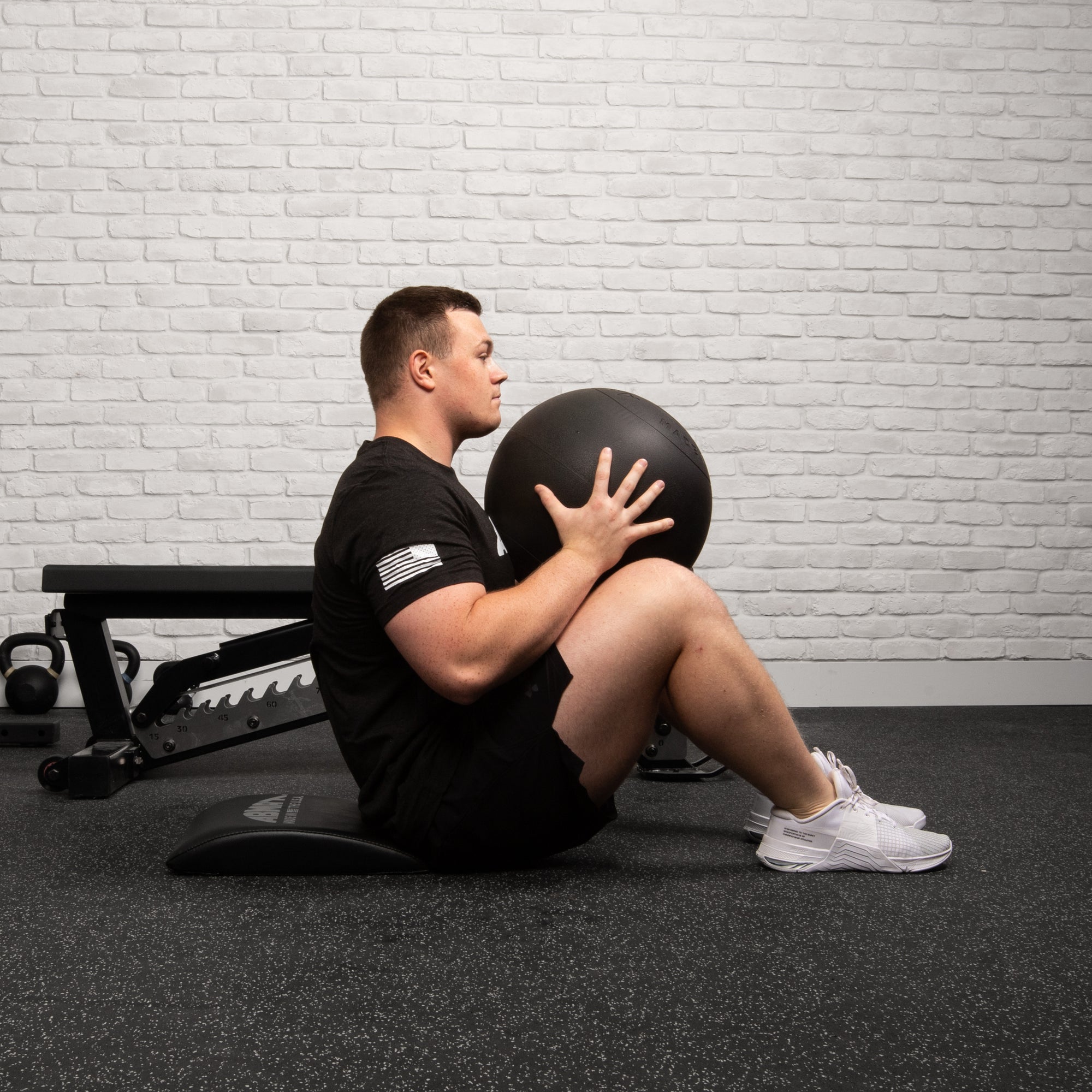 AbMat® Medicine Ball
$105.00
( / )
Unavailable
Please select all options.
Product only available to ship within the United States of America.
Medicine balls have been essentially the same for 2,000 years—until now. After countless attempts to repair torn and damaged medicine balls, the inventors at AbMat got to work to create a solution rather than fixing the problem, and the first-of-their-kind AbMat Medicine Balls were born.
These single-piece, polyurethane, single-foam injection molded medicine balls are available in 10lb, 14lb, and 20lb denominations. Large, embossed numbers on both sides of the balls are easy to see and won't fade over time. AbMat Medicine Balls are perfectly spherical, 14 inches in diameter, and the weight is evenly distributed throughout, allowing you to get a thorough, effective workout.